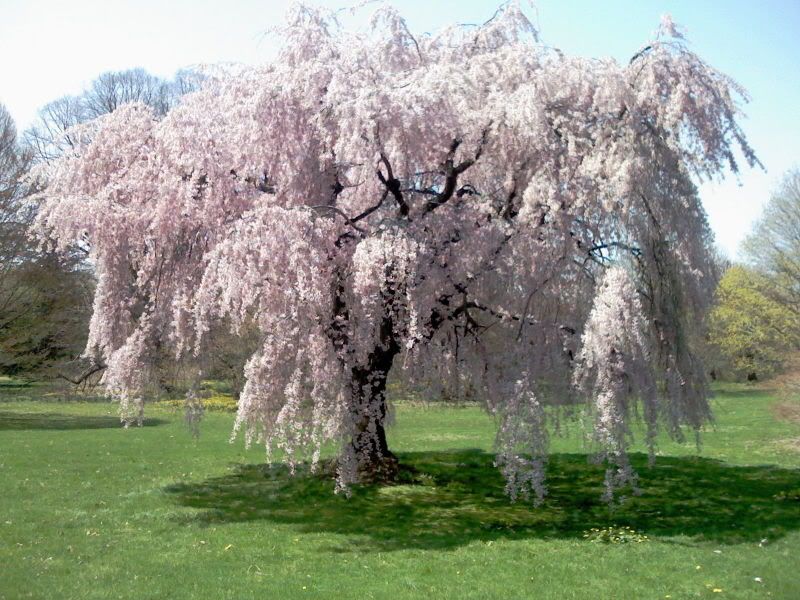 I took these two photos last Saturday at my monthly daylily meeting at the planting fields in Oyster Bay. My Mom, Bob, Nichole and I all sat under this gorgeous weeping cherry tree and had lunch after we helped weed the LIDS Daylily display garden.
The daylily meeting was wonderful as usual. We saw a power point presentation of the 2007 AHS Convention. It was presented by Chris Petersen and she did a great job. The photos were outstanding. No door prize for me this time but the last meeting I was lucky enough to win Rasmussen's 'Jeane Fitton'.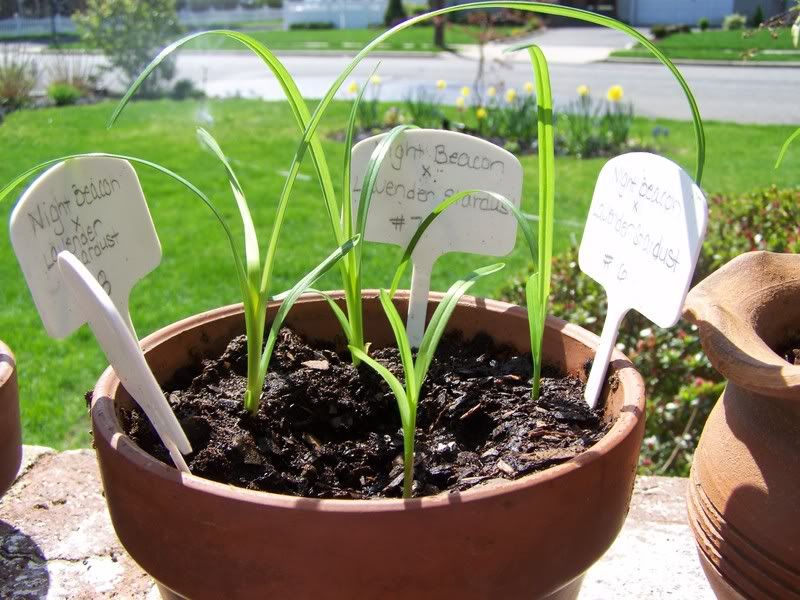 This is the progress of some of my daylily seedlings. They are getting much bigger! It's been so warm this week so they are outside getting some rays during the day and back inside at night. This cross is Night Beacon with Lavender Stardust.
Right now I only have 5 seedlings from this cross.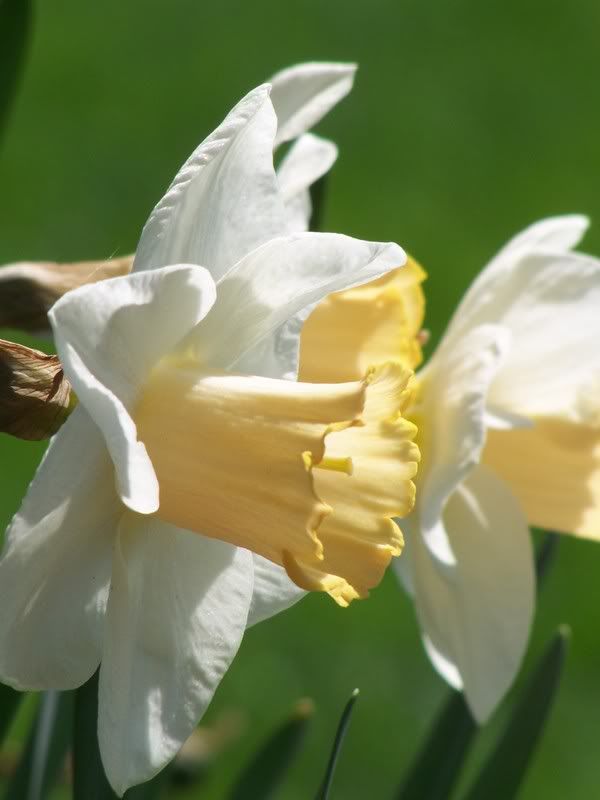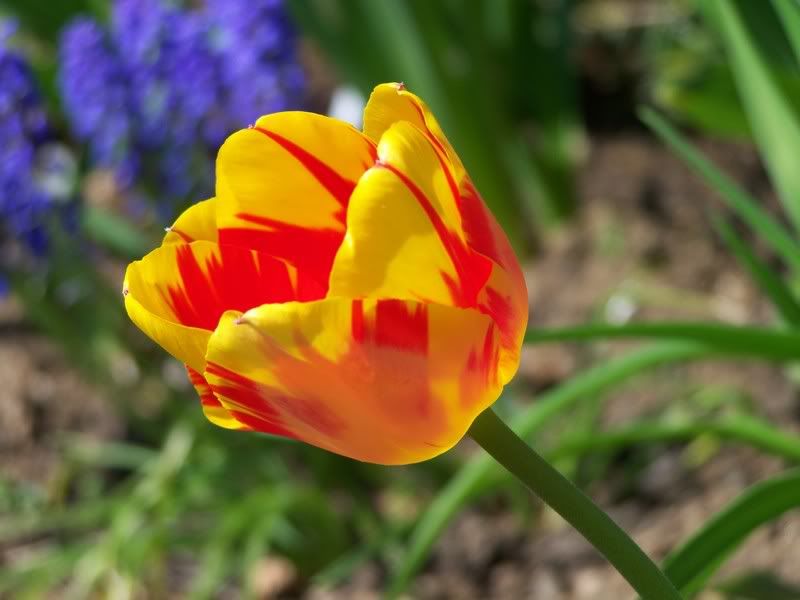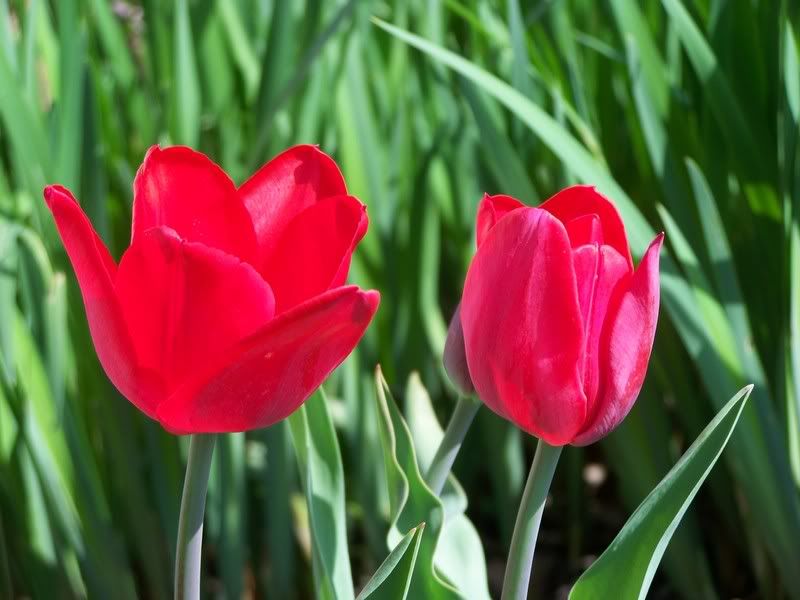 Here are some shots I took of new blooms in my garden today.
I've been on vacation this week and have kept pretty busy at home.
However, yesterday Nichole and I went to NYC to see a taping of Paula's Party!
It was so much fun. Paula Deen is just as nice and down to earth in person as she is on TV. During her breaks she had her producer and another man fixing her spanks, right there in front of us. If you don't know who Paula Deen is, the best way I can explain her is the "Butter and Frying Queen". The name of the show we saw was called "Grease is the word". That says it all.
Today I plan on digging and prepairing a vegetable garden in my back yard. I will put pictures up of my progress very soon. I think this is also where my new daylily seedlings will go.