digging and dividing. It was so nice out yesterday.
Although, as soon as the sun went down it was freezing.
I still have quite a few clumps of daylilies to divide.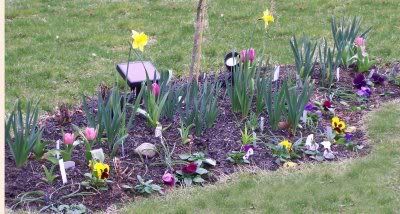 I also planted a few pansies in the front of this daylily bed.
I filled in the spaces with some bulbs last fall.
Everything is starting to bloom!
If you look real close you can see the daylilies coming up.