I couldn't resist buying this Rhododendron 'PJM'.
Since my birthday is only a week away, I declare this a birthday week present.
It's such a pretty
color and it's foilage is beautiful.
The tag says the leaves will turn mahogany color in the winter.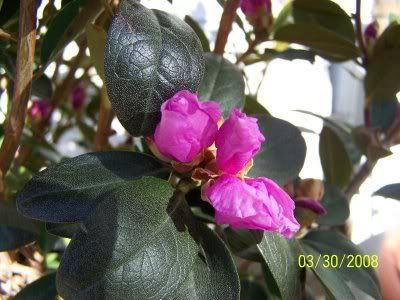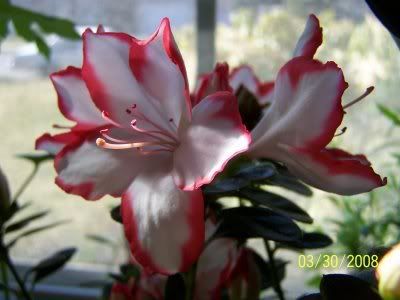 This is from Nichole. A beautiful Azalea.
It will stay indoors for a little while because it's blooming too early.